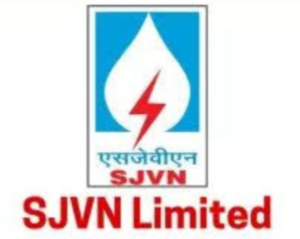 "HYDRO POWER AND SKILL DEVELOPMENT"
                                               SJVN LIMITED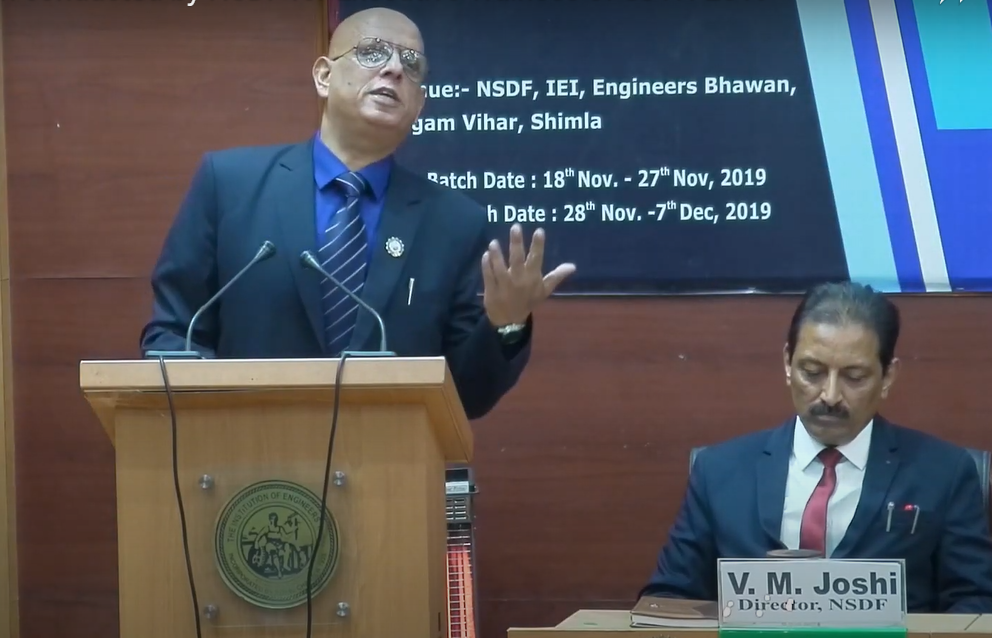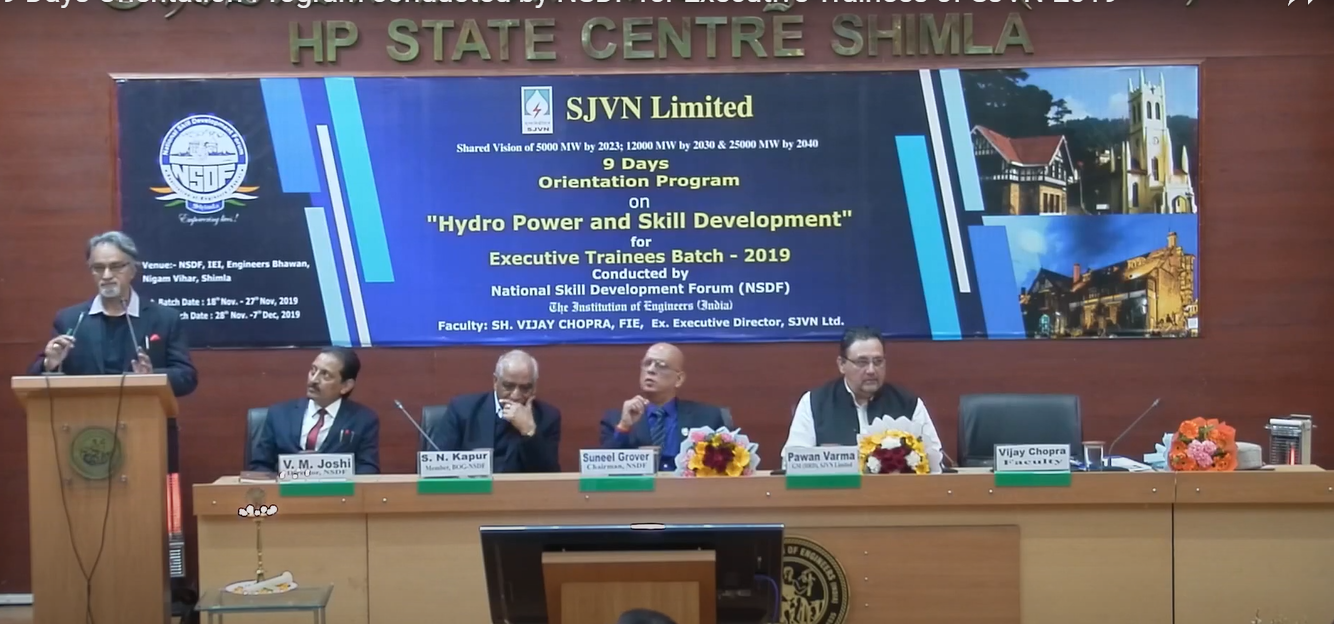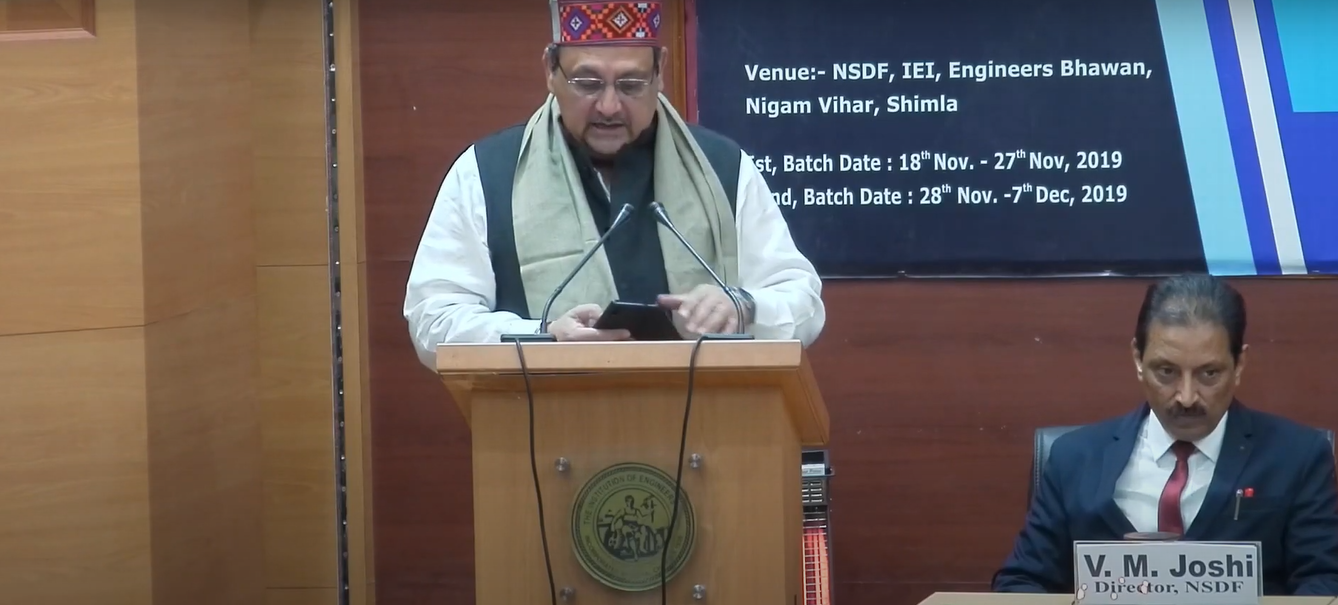 National Skill Development Forum (NSDF), The Institution of Engineers (India) organised 18 days Orientation Program on "Hydro Power and Skill Development" for the Executive Trainees of Maharatan Public Sector Undertaking Company SJVN (Satluj Jal Vidyut Nigam) for Skill enhancement, capacity building and enhancing functional competencies of the professionals at NSDF, IEI, Engineers Bhawan, Nigam Vihar, Shimla.
The Program was inaugrated by Chairman and Managing Director SJVN, Sh. Nand Lal Sharma in the presenceof Director (Personnel), SJVNL Mrs. Geeta Kapur, Director Finance, SJVN  Sh. A.S. Bindra, Director(Electrical), SJVN  Sh. R.K. Bansal, Director (Civil), SJVN S.P. Bansal,  Chairman NSDF, IEI Er. Vishwa Mohan Joshi. Er. Raj Kumar Verma, Member BOG -NSDF & Member Yogna Board was specially invited to grace the occasion.
While welcoming the dignities, Er. Suneel Grover Chairman-National Skill Development Forum highlighted the need for upskilling and reskilling the Professionals, Engineers, Managers, Scientist, young graduates, Supervisors and workmen. He emphasized that NSDF has been assigned a very active role in the area of Skill Development through upskilling and reskilling of prefessional in the whole nation which will prove very vital for Nation building.
Sh. Nand Lal Sharma, CMD, SJVN appreciated the role of NSDF in upskilling of professional through Modern Methods. He highlighted the achievements of SJVN which has bee achieved through professional excellence Management capability and Engineering Competency leading to its becoming Maharatan Company.
Er. Vijay Chopra, Ex. Executive Director and Faculty trainer highlighted the importance of leadership, discipline, punctuality and motivation to executive trainees for all the 18 days in two batches.
Er. Vishwa Mohan Joshi, Director-National Skill Development Forum elaborated the journey of NSDF and its capability & competence in conducting the skill enhancement programs pan India through various specially designed accredited courses with various organisations for bridging the gap between Academia and Industry
Glimpses of 9 Days SJVNL Induction Program for Executive Trainee  at NSDF IEI, Shimla

i)  Nine days Orientation Program on "Hydro Power  and Skill Development " for Executive Trainee Batch – 2019 from 18th to 27th  November, 2019 (first Batch)
ii) Nine days Orientation Program on "Hydro Power  and Skill Development " for Executive Trainee Batch – 2019 from 28th  November to 7th December, 2019 (second  Batch)